Keeping your Dog Safe with Leashboss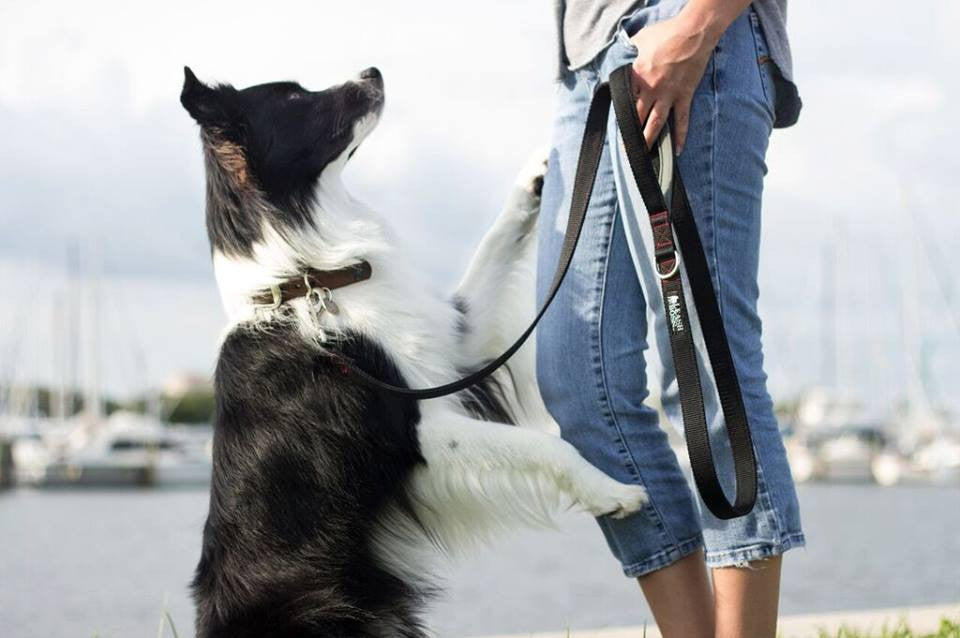 Dog owners know that their dog is part of the family. This is not just a phrase used to justify to friends why you allow your dog on the couch or installing doggie cams to watch your pooch while at work. A dog truly completes the family, which is why at Leashboss we are committed to keeping dogs safe. You would never let your child be unbuckled when driving, or let them wander from you in unfamiliar areas, so why would you let your dog do the same? At Leashboss we make a variety of products to make sure Fido is always safe.


1.Dog Tags
Every owner's worst fear; you left the back door open, he saw a rabbit and chased it into the street or woods, there are countless ways a dog can escape and get lost. Which is why having a dog tag that does not come off is essential. Our dog tags can slide on collars or tags for adjustable collars with all the benefits of a slide-on collar tag. These tags do not slide off and allow you to put up to 5 rows of information. You can have your phone number, address and your pets ID#. These ensure your dog will be brought back to you if he ever escapes.


2. Long Leashes
Being able to run free at the beach or park is essential to a dogs well being. But other factors come into play when off leashing. For one it might be illegal if not specified as a dog park zone.  Our long dog leashes are perfect for the beach or park where you might have to have your dog on a leash, but want them to run around and feel free. Allowing your dog free range but still having a hold on them. If your dog is a runner or chaser, you can feel safe in non-fenced zones knowing he's not going to take off.
3. Short Leashes
Just like thinking all drivers are good drivers you can't assume that all dogs and dog parents are good. Some dogs have not been socialized probably and can be aggressive towards other dogs, or they have parents oblivious to their dog's behavior, which is dangerous to you and your dog. And frankly some dogs just do not like other animals. Our short leashes keeps your dog close during walks and our handle and heavy-duty nylon keeps a firm grip on your dog if he lunges or you need to pull him away quickly.


4.Seatbelt
 Our pet seat belt car restraint is made of vinyl coated steel rope - the same material used in dog tie-outs. We designed this product to help dog owners keep their dogs restrained in a car without worrying about chewing though the restraint. Keeping your dog from moving around in the car and free from distracting the driver.

We want all dogs to safe and reunited with the owners and homes that love them. We take extra care to make sure our products are safe and effective to dogs. We encourage all owners to make the same precautions to ensue their dog's safety.  
We love dogs! Checkout other Boss Dog Blog posts and our Leashboss products to satisfy some of your dog needs.