Difference Between Leashboss Original and Leashboss Lite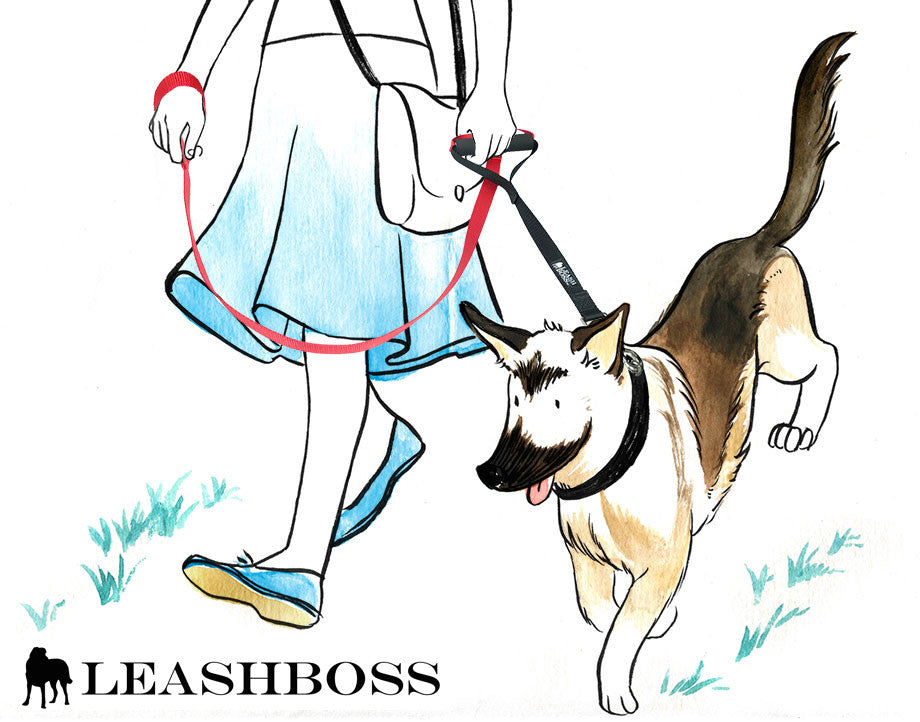 A customer recently wrote in and asked me which leash I recommended between Leashboss and Leashboss Lite.  This is not really a simple answer but I will go into the real differences between the leashes and maybe help you decide better which is for you and your dog.
Single vs Double Handles
The first obvious difference is that the Leashboss has padded handles in the middle and at the end - whereas Leashboss Lite has a single padded handle in the middle and a loop at the end. The rest of the leash is identical - both have the same size clip and is made from 1" nylon.

The reason we don't make the Lite... "lighter", is because we want all of our leashes to be effective for medium to large size dogs.  Using a 5/8" webbing or a smaller clip means that you wouldn't be able to use our product for training large dogs, and it's just not for us!

Need a hand?
Leashboss Lite has a looped end, which allows for you to hold the leash with one hand. This is great if you are someone who talks on the phone while walking, or holds coffee cups, or pushes strollers. Alternatively, if you want to engage with having a handle in each hand, then Leashboss is for you.

On the go or just around the house?
If you're on the go and taking your dog and leash with you where you go, you might lean towards the Leashboss Lite.  Because it only has one handle, Leashboss Lite will travel more compactly and can fit better in your pocket. 

Need confidence?
If you lack confidence, go with the Leashboss. Having one handle in each hand does give the walker/trainer more confidence. We love our dogs but if we don't feel confident during our walks then we will be less likely to walk them - which isn't good for anyone. Having two firm handles in each hand is almost like having a backup handle.  

Looking for the original?
Leashboss is our signature leash which we made for maximum control.  Leashboss Lite came later to give a more well rounded experience while maintaining the main benefit - the middle handle.

Conclusion
I hope this information is helpful for you to decide which leash is right for you.  Some of our customers buy one of each - to get the best of both worlds. Either way, you are in "good hands" and we know you will be happy with your leash.